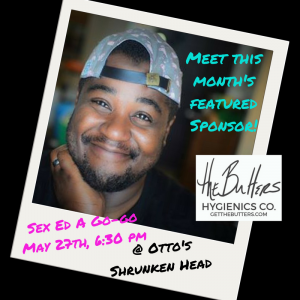 I am so hyped to have The Butters as our featured sponsor this month! Jerome Stuart Nichols has created an amazing line of multi-purpose products that I use daily. Now I get to share the glory of The Butters with all of you!
The Butters Hygienics Co. offers exceptional handmade, all-natural hygiene products at amazing prices. Elevating the basics, perfecting the luxurious, and supporting the community one batch at a time.
Check out The Butters website to see their full line of products and to learn more about this amazing brand!
Don't miss your chance to take home a The Butters prize pack on May 27th at Otto's Shrunken Head!!