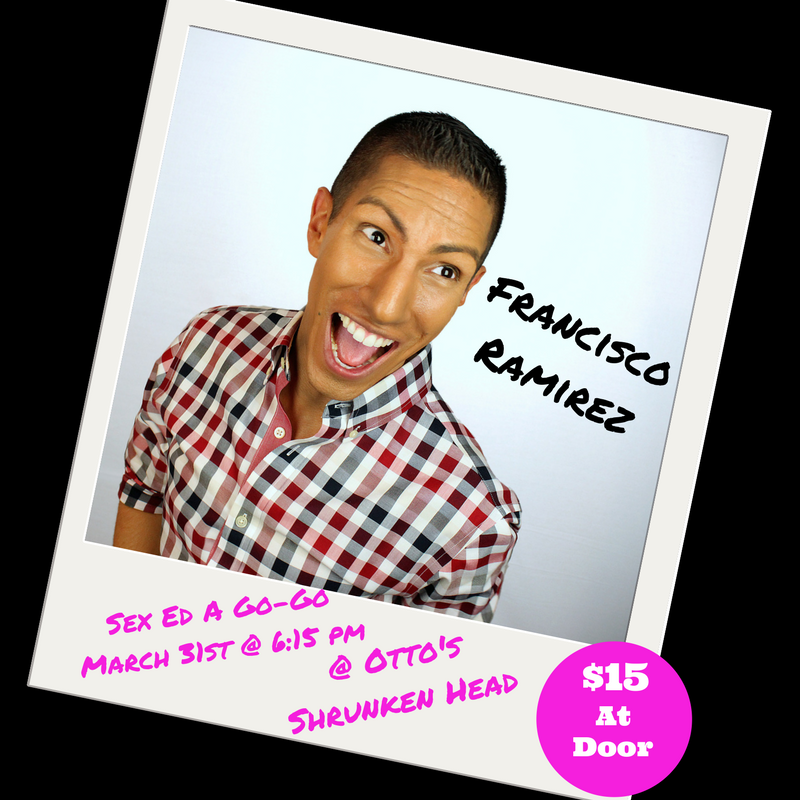 We are soooooo excited to have one of our favorite guests joining us again on the Sex Ed A Go-Go stage!!!
@FranciscoNYC on Twitter talks about sex… all the time. He holds a Master of Public Health, with a concentration in sexuality, from Columbia University and has worked as a consultant in sexual health at the United Nations since 2005, everywhere from Afghanistan to Uganda.
In New York, every weekend, he puts out two chairs and a sign that says "Free Sex Advice" and gives free sex & dating advice to passersby in New York City parks since 2007.
Francisco also serves as a voice in the media on sexual health issues, serving as a producer and on-air host of content on MTV, NPR, and as a guest on the Savage Love Cast with Dan Savage.
He recently launched a tour called "How To Fuck In College." Learn more at FranciscoRamirez.com.
Meet Francisco and the rest of the Pussy Posse Saturday, March 31st at Otto's Shrunken Head! Get your tickets now!