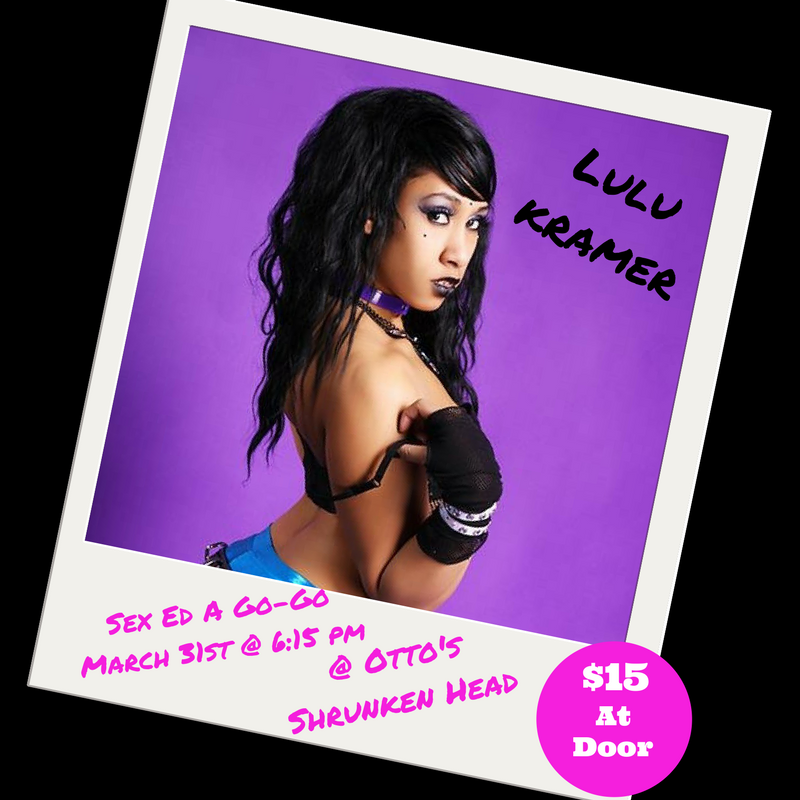 Lulu Kramer is an N.Y. transplant that moved here for theatre school.  She loves to perform and work with people. She began her journey into Sex work at the ripe age of 19, where she was a nude model and a phone sex operator.  She stripteased her way at a few holes in the wall, as well as Gogo danced at the very well-known LGBTQ club Escuelita- which has since been closed.
Lulu became a cam girl the summer of 2012, after graduation where she began domming online- which lead her eventually to the kink scene in NYC- where she also works and plays!
Meet Lulu and the rest of the Pussy Posse Saturday, March 31st at Otto's Shrunken Head! Get your tickets now!