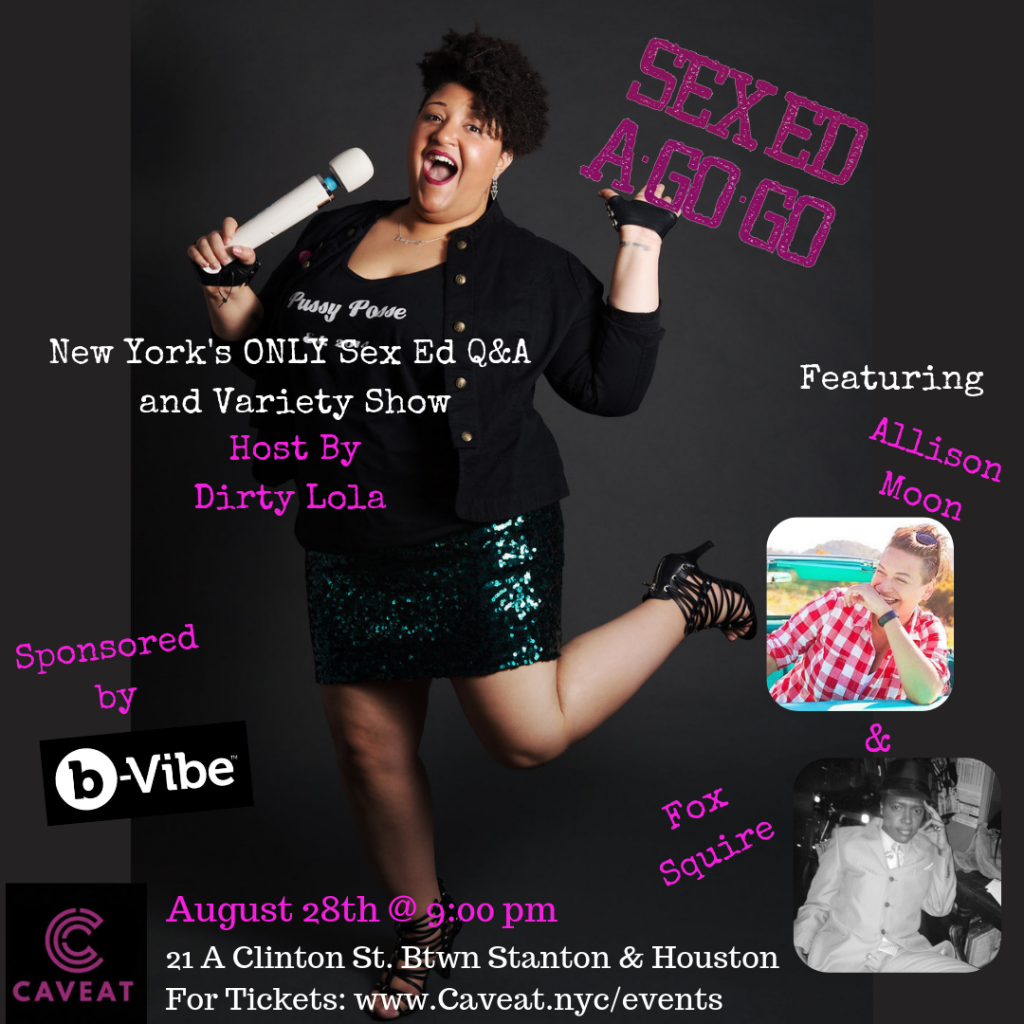 Get empowered, get sexy, and get going live in New York City!!!
Welcome to New York's ONLY sex and body positive live talk and variety show hybrid, hosted by the indomitable Dirty Lola.
Sex Ed A Go-Go is the perfect place for adults to ask frank questions and hear real conversations about bodies, fetishes, relationships, and other sex-related subjects from sex education and sex industry professionals. Grab a friend and join Lola and her Pussy Posse at their brand new home Caveat!! Get your questions answered and check out New York's finest burlesque and go-go dancers all at the same time!
This month Allison Moon and Fox Squire will be joining the Pussy Posse!!
CAVEAT
21 A Clinton Street Btwn Stanton & Houston
August 28th @ 6:30pm
$18 Early Bird
$22 At The Door
Make sure you have lots of singles for our Drag King Supreme and for our awesome raffle B-Vibe!!